Limited Tickets Must Buy Online - Admission Includes all activities except photos & food.
A Family Fun Event
First time here and we have now found our Black Friday tradition. So much to do between seeing millions of lights, cow barrel rides, train ride around the lights, tractor ride, big slides, zip lining, bungee jumping, peddle racing, fire pits, and of course Santa, grinch and so many other winter characters. The staff was helpful and friendly. My 5-year-old grandson loved getting to see Santa (and he was the best and took time to talk to him) -worth every penny. Get there when it opens and do the virtual check-ins for the train ride and Santa as there is so much to see and do. Can't wait until next year!
Brandie Popham - Nov 25, 2023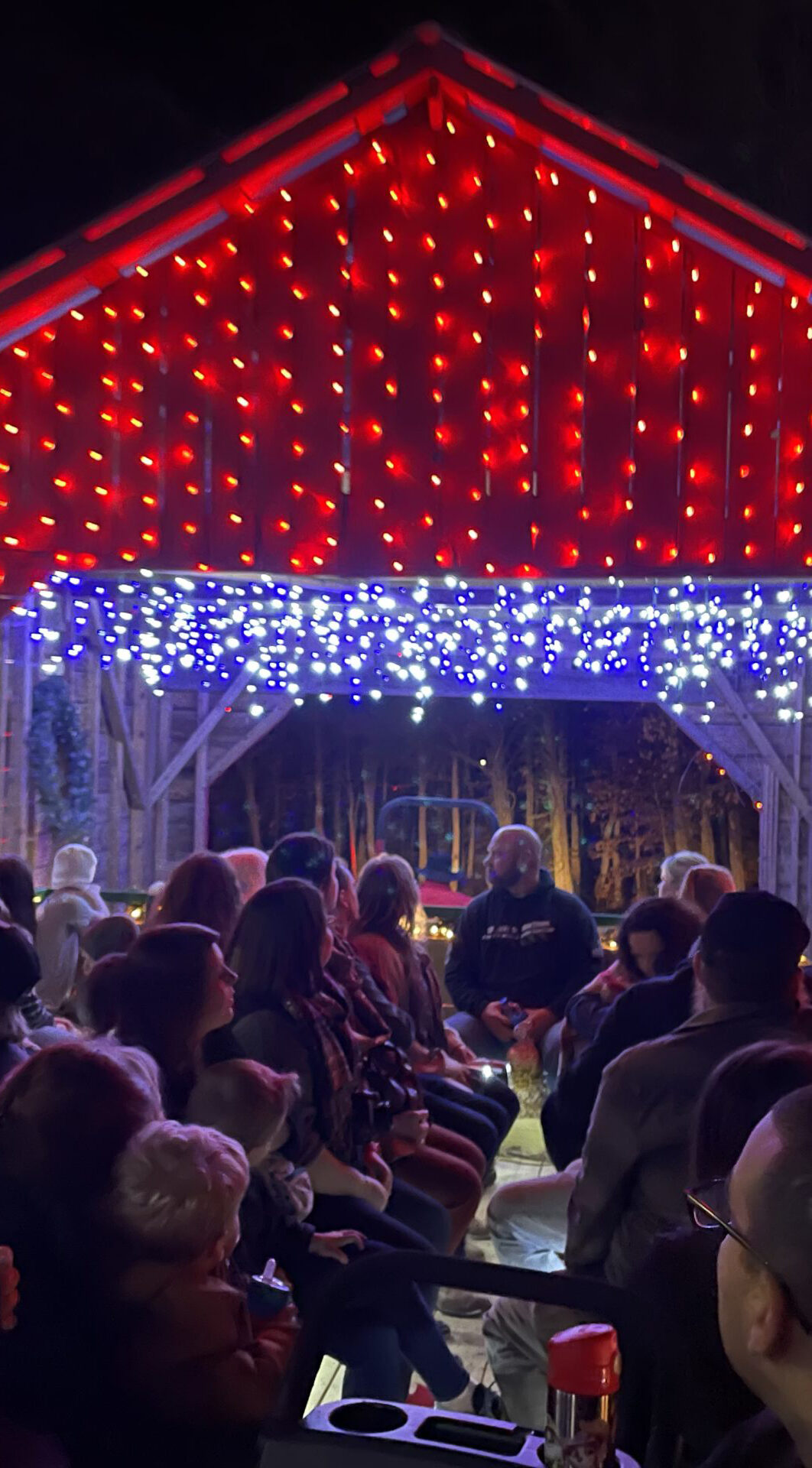 Lights, Santa, Action
Make plans now before all the tickets are spoken for. Families have been blown away and fell in love with the immersive environment we created. Get out of that stuffy car and get immersed in all the lights. Come see Santa and the Grinch and partake in all the fun activities to be had at Kersey Valley Christmas, all included with admission except photos and food.
WE HAVE GONE CASHLESS INSIDE THE PARK
CASH ONLY FOR PARKING. GATES OPEN AT 5:30 PM
To provide an excellent customer experience, we've improved safety, speed, and efficiency. We accept cash for parking and at the ticket booth. Our shops and food services only accept credit, debit, and mobile payments. If you don't have a credit or debit card, you can obtain a Kersey Valley Gift Card with cash, and any remaining balance will be given at your visit's end. Learn More