WE HAVE GONE CASHLESS IN THE PARK!
CREDIT, DEBIT, & MOBILE ACCEPTED
To ensure an outstanding customer experience, we have made enhancements in terms of safety, speed, and efficiency. For all our shops and food services, we exclusively accept credit, debit, and mobile payments. However, when it comes to parking, we only accept cash payments. If you need tickets, you can obtain them with cash at the ticket booth. In the event that you don't possess a credit or debit card, you have the option to purchase a Kersey Valley Gift Card using cash. You will receive the remaining balance on the gift card at the end of your visit. Learn More
Limited Tickets Must Buy Online - Admission Includes all activities except photos & food.
A Family Fun Event
Family Tradition
We had a wonderful time both years we have been. The virtual line system works great, so you can enjoy other activities while waiting "in line" to see Santa or Grinch. The Santa visit is in a private room, so no one is staring during your stay. We did not feel rushed at all. The Santa set is beautiful, and Santa is jolly (as he should be). The Grinch costume is great, and while he is "a mean one" with adults and older kids, he toned it down while my 3-year-old grandson was there. Some people have complained about waiting to park and the lines. I read the email Kersey Valley sent the day before our reservation, which clearly states to arrive early to beat the crowds. The parking lot opened at 4, and we were parked and enjoying a snack in our car by 4:15. We did not have a long wait to park or wait very long in line, even for refreshments. Our reservation was for 5:30 on Dec 10th. We will be back again next year! Thanks, Kersey Valley, for another beautiful Christmas experience!
Reviewed by Jonita L
Dec 14, 2022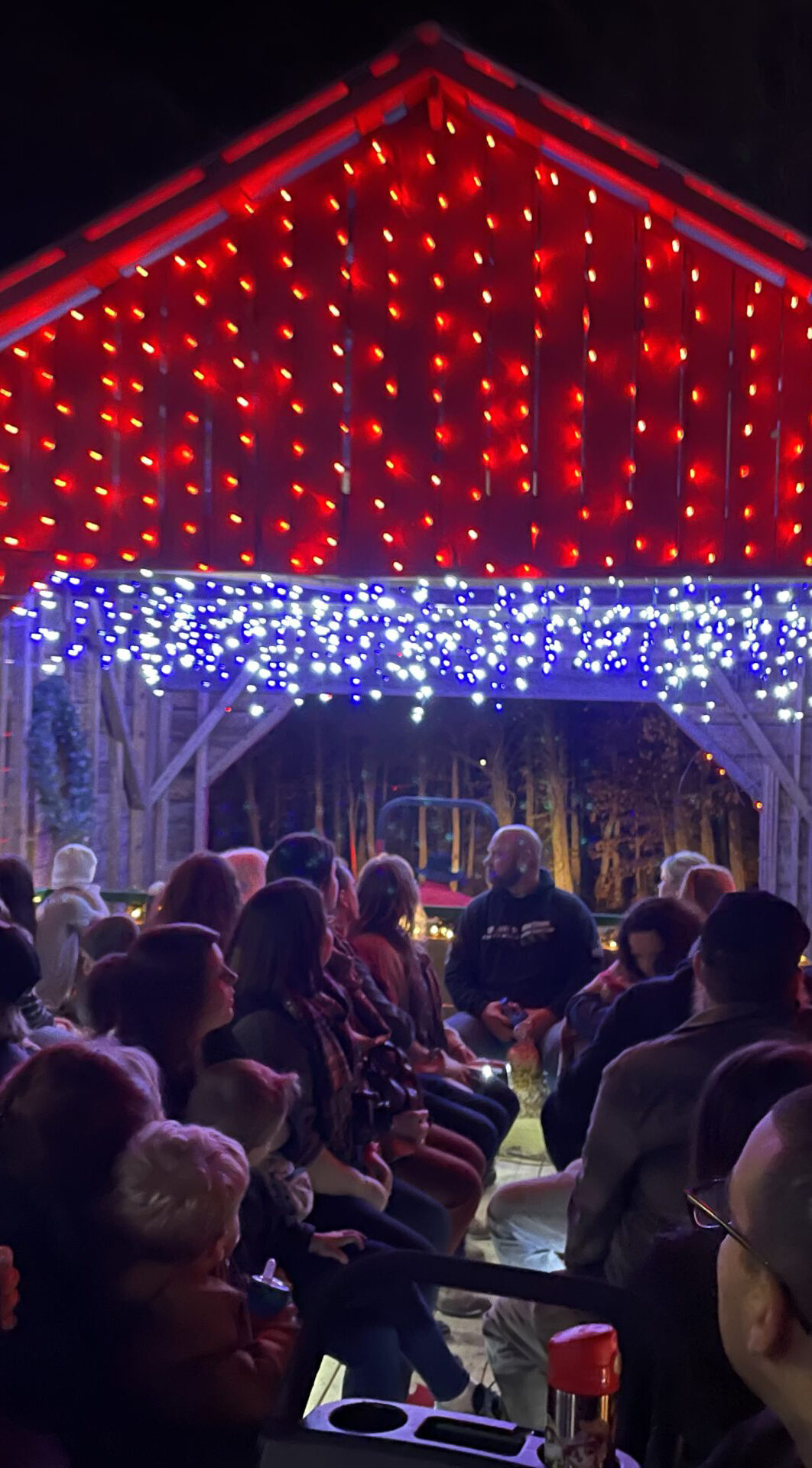 Lights, Santa, Action
Make plans now before all the tickets are spoken for. Families have been blown away and fell in love with the immersive environment we created. Get out of that stuffy car and get immersed in all the lights. Come see Santa and the Grinch and partake in all the fun activities to be had at Kersey Valley Christmas, all included with admission except photos and food.