The popularity of Kersey Valley offering a
Christmas event
was a massive success in 2021 making it the #1
NC family fun event
of the holiday season. We spent 2 years planning out every detail during the covid shut down and it paid off tremendously. We built a winter wonderland by making magical moments for an all-new
NC Christmas light show
. This
NC family fun event
focused on the young and young at heart where not only the kids but also the parents could get out of the car and have fun in all the fun attractions to be discovered. One of the most talked about attractions was the Super Mega Ride N Slide where parents could race their kids down a 200-foot-long snowless tube slide making memories of the
best Christmas
ever for thousands of families.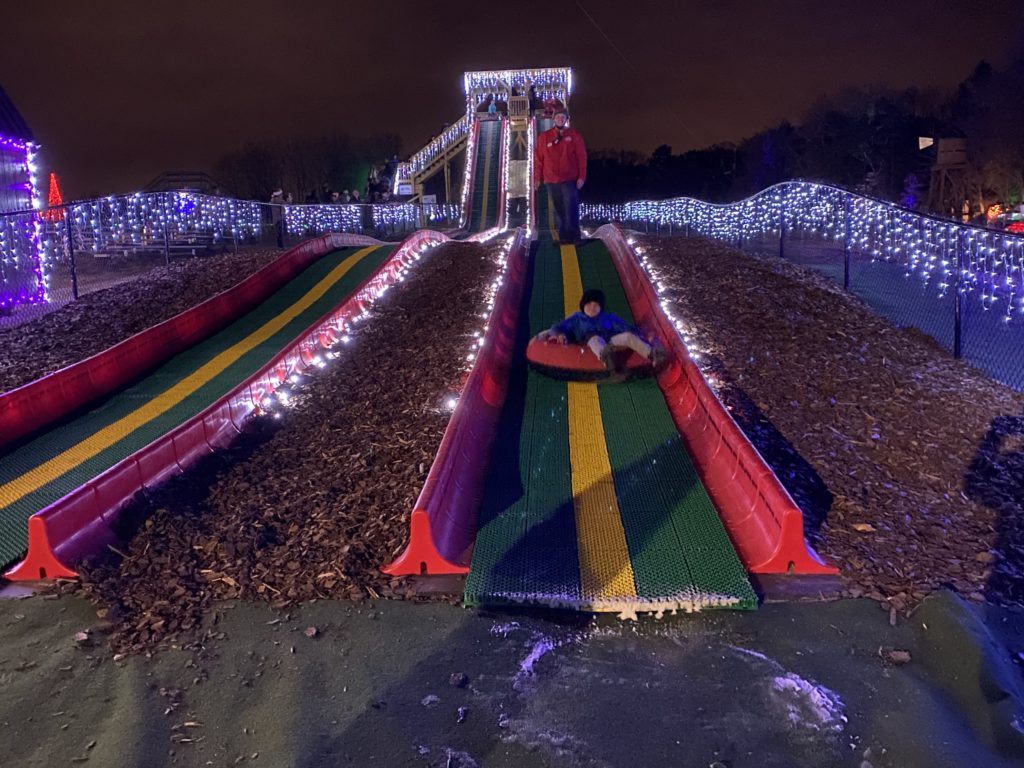 The attention to detail did not go unnoticed by the thousands of families that spent the Christmas holidays with us and were amazed at how we captured the Christmas spirit like never before at this
NC Christmas light show
. This event is centrally located in the Triad making it known as the family
Greensboro Christmas
event. With the purchase of the farm next door Kersey Valley Christmas event will be expanded in 2022. This new property will include an extended
Christmas wagon ride
alongside I-74 and over rolling hills. This new
Christmas wagon ride
path allows us to separate the wagon ride from moving through the crowded areas of the farm making it safer and giving more room to handle the growing crowds as they wander through this
NC Christmas light show
.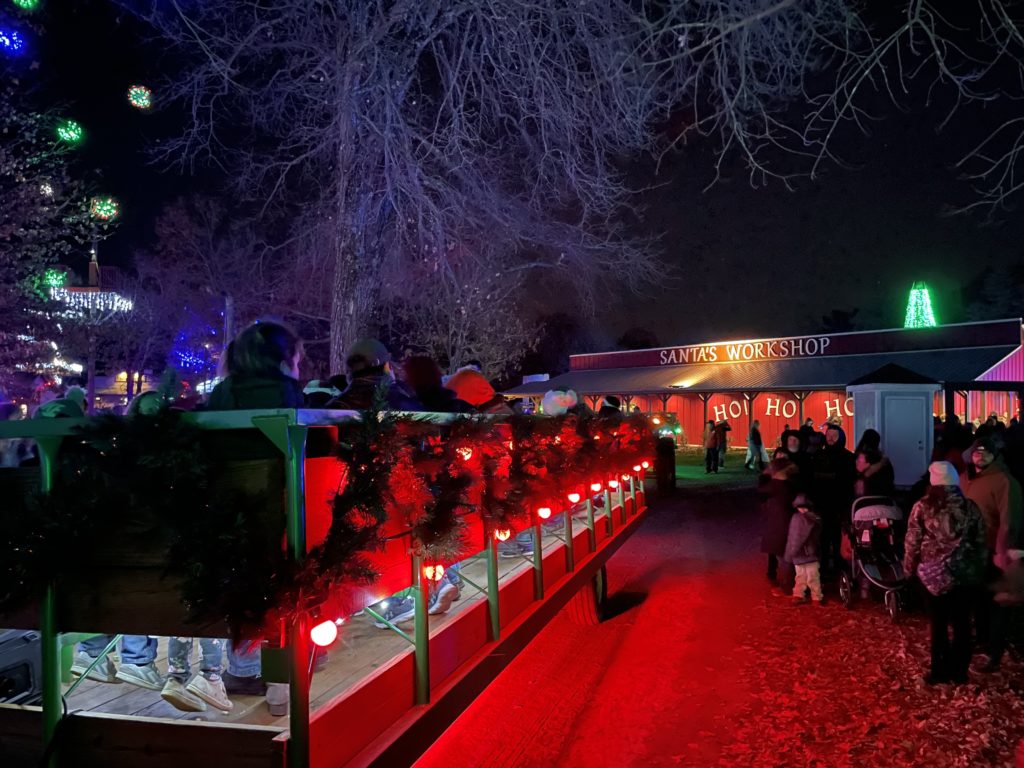 The Kersey Valley Express train ride was a hit last season as it made its way around the
Christmas light show
displays inside the track. The custom-built train with its built-in audio and light show is one of a kind attraction we had built, so you will not see anything like it anywhere. This is a real train on tracks that you can feel the smooth ride and the clicking and clacking as the train cars cross over the sections of the track making it such a magical ride. For 2022 we are turning the inside of the track into a walk-through light show with themed areas where
families
will find photo ops along the candy cane-colored lights that line the pathways on this
NC holiday
event. The pathways in the walk-through light show will follow the design of the Maize Adventure corn maze design making the pathway packed down and easy to follow.
A visit with Santa at Kersey Valley Christmas is not your typical mall setup by no means. Kersey Valley built an amazing Santa's Workshop, Grinch cave, and carriage house with professional photo studios using the best equipment and technology available. You will not find photographers using iPads or iPhones here, only the best quality cameras to capture that best holiday moment. Kersey Valley is a pet-friendly farm that includes a visit with Santa, Grinch, and inside a Cinderella's Carriage with the family pet is a must. The focus for the Kersey Valley owners has always been creating the
best holiday experience
possible and listening to our guests. We hit a home run in 2021, however, we invested even more and purchased more property to expand the Christmas wagon ride and added more tractors and wagons and close to another million lights!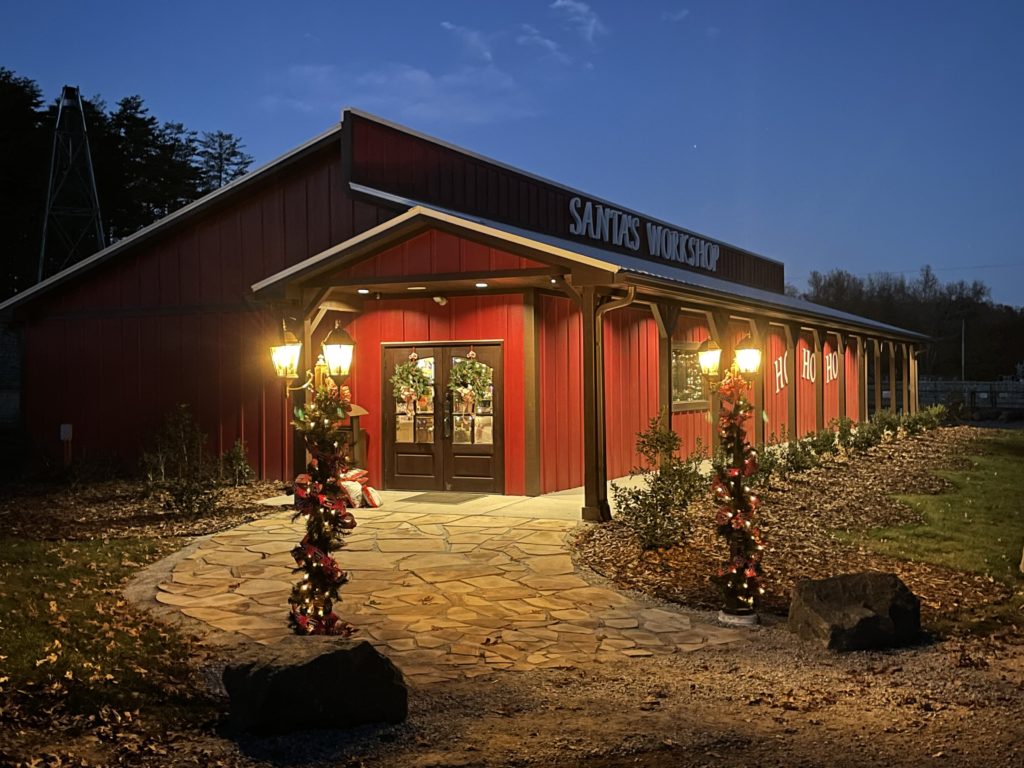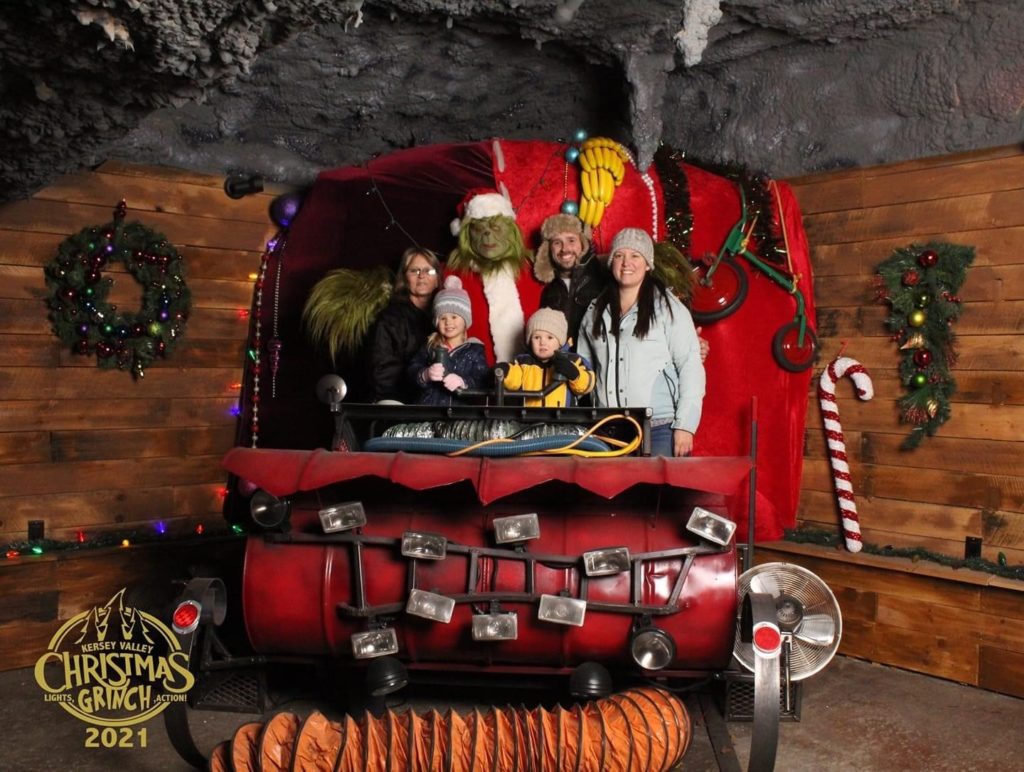 Based on the reviews of the amount of time it took to get a timely food service experience we tore down the snack shack that has been standing since 1927. In place of the old 16x16 tobacco barn, we build a state-of-the-art concession building more than tripling our food service capacity. We built a marshmallow hut in the roasty toasty village to make getting your roasting sticks and marshmallows fast and easy by not having to wait in line behind other food service options. This shows the level of commitment Kersey Valley has to bring our community the best
Christmas holiday
experience possible. We took action to improve the time to get served over at the Tumbleweeds concessions as well. We built a new funnel cake shop to separate those yummy cakes out of the Tumbleweeds food service building to speed up the time to deliver your food orders.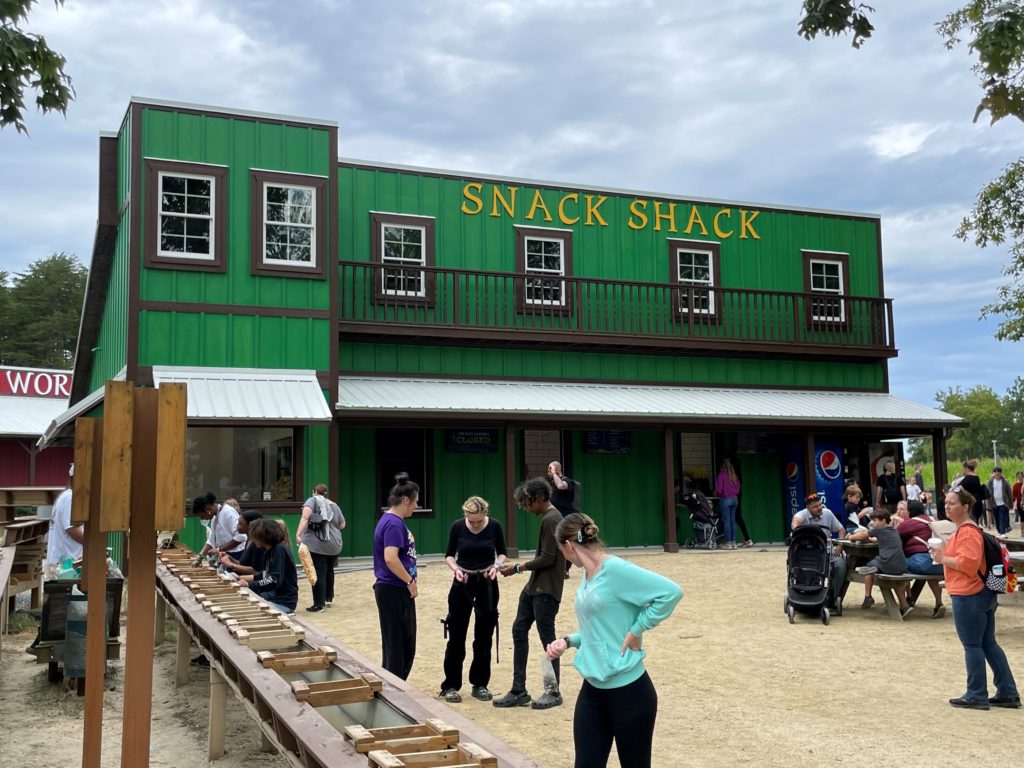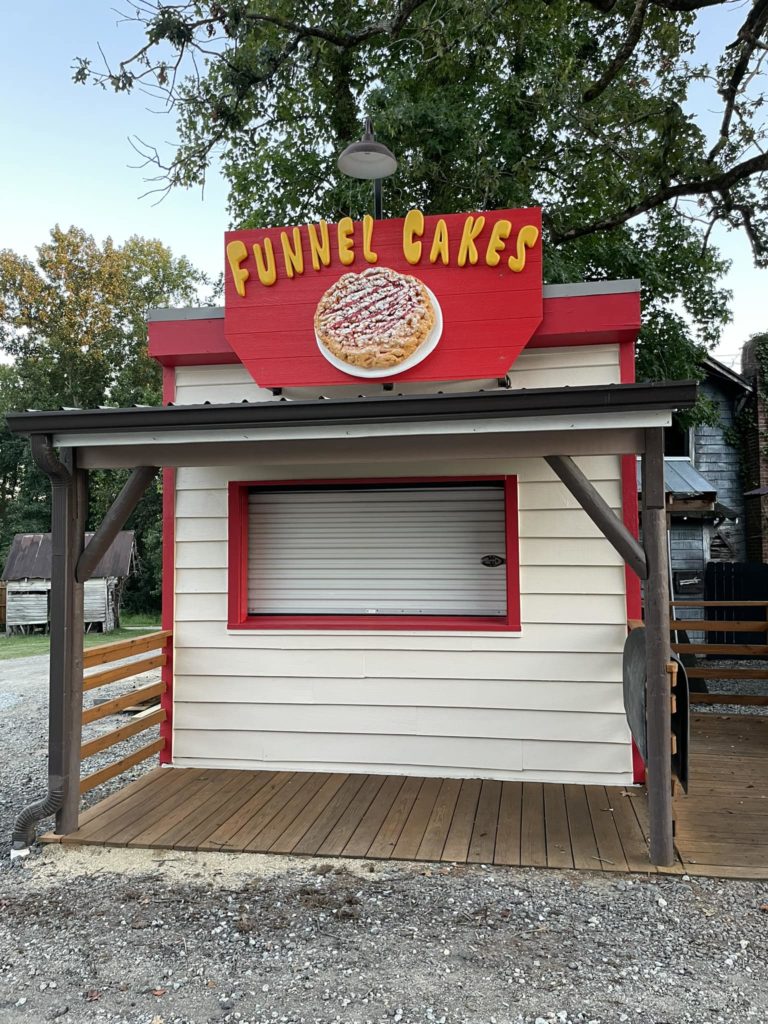 Also new for 2022 is our Snow Drifts shaved ice building. This was a hit during Maize Adventure and we are opening it during the Kersey Valley Christmas event as well as there is no bad time to enjoy a delicious snow cone! We only use the best of quality in everything we do at Kersey Valley and we tested numerous vendors once you taste one of our Snow Drift flavors you will say the same thing everyone else does, "OMG this is amazing!". Blue cotton candy, green apple, wedding cake, tiger blood, orange, pina colada, cherry, lemon sour, grape, and even more!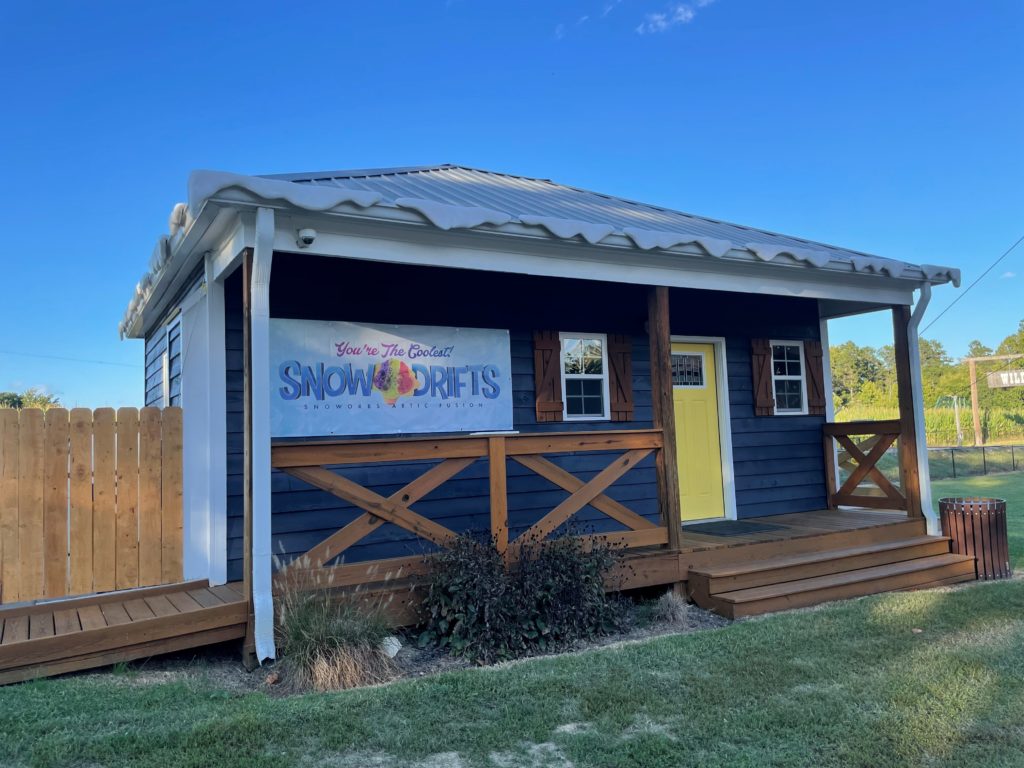 There is so much new stuff to see in 2022 at Kersey Valley, we can't for you to explore the farm and discover it all.
We hope you include Kersey Valley Christmas in your holiday plans to make your family Christmas a tradition on the farm. Don't delay getting your tickets as they are available year-round. We are easy to work with, so we suggest booking for our first night of operation on November 25th and once you have definite plans for the holidays you can call us and move them to another night if you desire. Make reservations at
www.kerseyvalleychristmas.com
BONUS:
Sign up for text messages
and get exclusive discounts this holiday season!
And while you're here, be sure to check out our many other family adventures—or start planning your next visit now!
Souvenir patches are available for purchase: Gem Dig, Zip Line, and Corn Maze.
Year-Round

Zip Line
Indoor & Outdoor Axe Throwing
Escape Rooms
Laser Tag
Bombbowling
Fall

Corn Maze
Kiddie Zip Line
Pumpkin Patch
Gem Dig
Spooky Woods
Winter

Christmas Experience