Grab a cup of hot cocoa and get ready to discover the most spectacular and captivating holiday events full of warmth, wonder, and joy. Consider this your ultimate guide to finding festive experiences, from dazzling light displays to immersive winter wonderlands. You're just a few minutes away from planning a magical holiday season with the best Christmas events!
How to Discover Enchanting Christmas Events
Logistically, the holidays can be hard to plan. But in the midst of all your Christmas to-dos and obligations, it's important to carve out memorable family time. We're here to help! Are you ready to embark on a merry quest to choose the perfect holiday activity for your family? Check out these five tips that will help you plan a magical outing in the midst of an otherwise busy season.
#1: Uncover Local Christmas Events
If you want to enjoy the perfect Christmas event, keep it close to home! You can create unforgettable memories without the hassle of long journeys. Choosing nearby festivities means you'll minimize travel time and make the most of the holiday magic right in your own community.
Need help finding Christmas events in Greensboro, NC? This blog post has you covered!
#2: Find Fun for All Ages with Christmas Events for Families
Christmas is a time for family, so the best Christmas events cater to everyone, from the youngest to the oldest. As you research the best Christmas events, focus on activities that offer a variety of entertainment options, so everyone can partake in the holiday spirit. Whether you visit Santa, enjoy a train ride, or take in spectacular light displays, you'll have the most fun at an event that offers something special for each family member. Some holiday events even allow your four-legged family members too!
Searching for the best Christmas events in Greensboro, NC?
Find out why Kersey Valley Christmas is your family's new favorite tradition!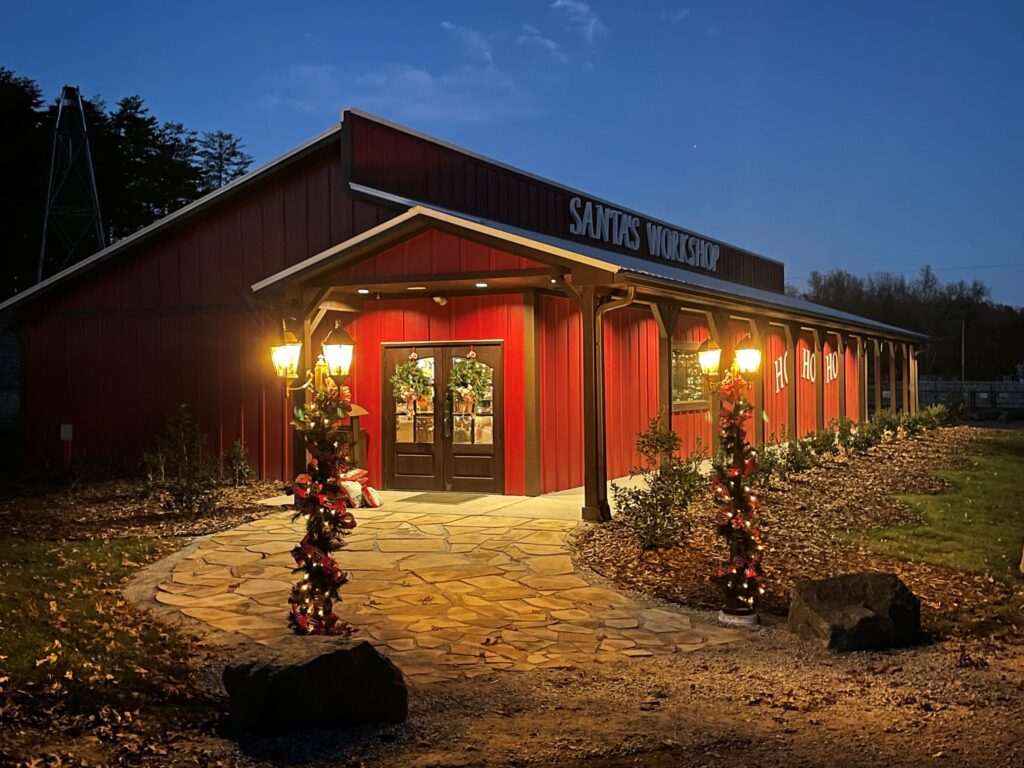 #3: Capture Lasting Memories with an Unforgettable Christmas Tradition
Christmas is a time to make memories your family will cherish for years. So, look for events that provide unique and memorable experiences. Search for photo opportunities with festive backdrops, magical decorations, or interactive displays that will forever capture the season's joy.
#4: Find an Event Where You Can Savor Festive Flavors and Delicious Delights
No holiday tradition is complete without the delicious winter treats you're willing to wait all year for! Look for Christmas events with a delectable array of delicious foods and festive fare. Surround yourself with the aroma of hot cocoa, savor seasonal snacks, indulge in traditional holiday treats, tantalize your taste buds, and add an extra layer of sensory delight to the experience.
#5: Look for Events That Let You Bring Home the Best Christmas Keepsakes
If you're looking for a super special Christmas event that will leave a lasting impression on your family, find one with souvenirs that will leave you with special memories. Christmas ornaments or other festive mementos you can cherish and display year after year will remind your family of the beautiful time you had together.
If You've Been Searching for Christmas Events Near Me, Come to Kersey Valley for Your Best Christmas Yet!
If you're looking for the perfect Christmas event that caters to your entire family, look no further than Kersey Valley Christmas! This enchanting destination in the Piedmont Triad offers a wide range of festive activities to create cherished memories for everyone.
Santa meet-and-greets 🎅
Train rides through twinkling lights 🚂
Festive activities for all ages 🎄
Holiday fun for your furry family members (Pets are welcome at Kersey Valley!) 🐕
Dozens of photo ops 📸
And so much more! 🌟
With meticulous attention to detail and a commitment to making every guest's experience magical, Kersey Valley Christmas is a local treasure that will leave your family with fun and heartwarming moments to remember for years to come.
Make Your Holidays Happier at Kersey Valley Christmas!
Embrace the spirit of the season, create new traditions, and celebrate the magic of Christmas together. Kersey Valley Christmas checks all the boxes! So, start a new family tradition and make this holiday season unforgettable with a visit to Kersey Valley Christmas.
I'm ready to make this our best Christmas yet!